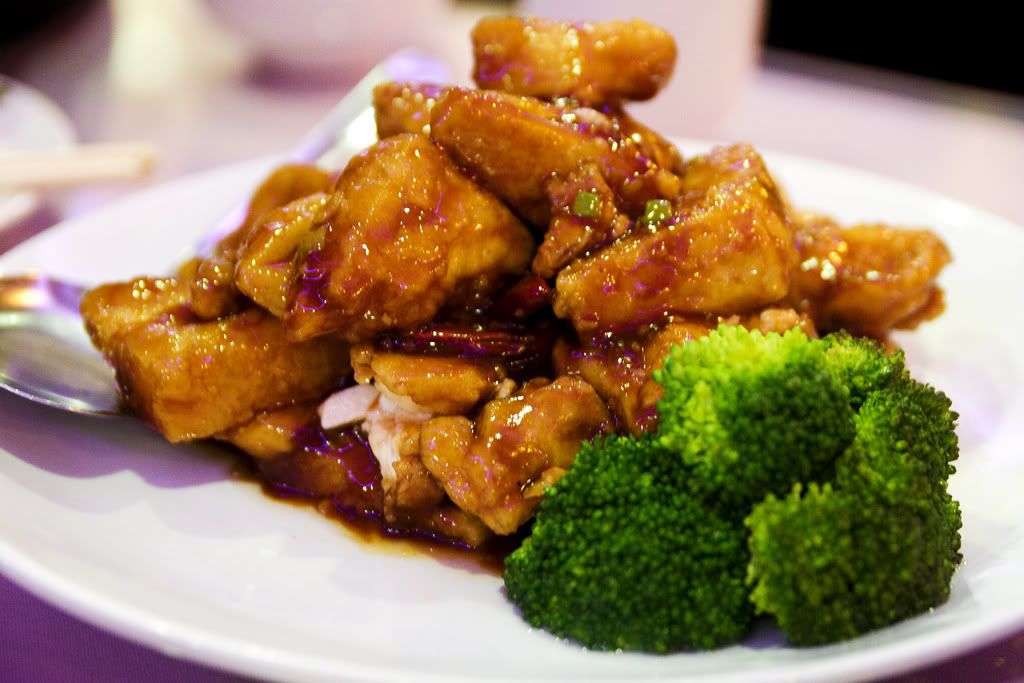 Ok, I know it isn't Monday. I'm behind this week. But tonight my chef husband cooked a nearly meatless meal of tofu and broccoli stir fry (oyster sauce makes it not so entirely meatless I suppose). It isn't anything special by the sound of it, but what made it special for us was the locally made tofu we purchased this week.
Last week I was reading some amazing food reviews in the Willamette Weekly and sure enough I read about some local tofu. This we had to try. There were several stores on our side of town not too far from us. Bui Natural Tofu got great reviews on places like Yelp. Ota Tofu also sounded delicious and Thanh Son Tofu, which was the closest to us so we gave it a try first. They had fresh tofu by the block in many different forms (firm, fried, etc.) was just too much to resist and a whole lot cheaper too. Only about $2.50 for 2lbs of tofu (Safeway here charges $1.99 for something floating in plastic for who knows how long).
Simple, yummy - it had our daughter asking "can I have more tofu daddy" oh, and she ate her broccoli too. A cheap meal, full of healthy stuff, throw in some seasonal veggies next time and I think we may have found a new family favorite. We can't wait to try the other stores and do some more tofu-tasting.